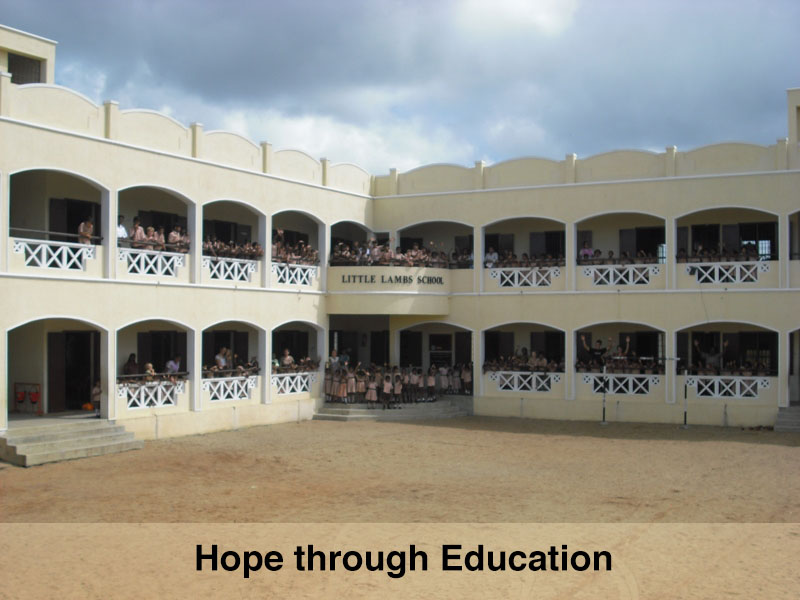 The school has 250 students from Pre-KG – Std 9. The school offers high quality education with small classes (maximum 20 children per class) and interactive teaching methods. We also give scholarships to deserving children when they leave Little Lambs School and go to other Secondary Schools
The children who come to Little Lambs School come from various backgrounds, but the majority are from under privileged background. Some of them have learning difficulties and have failed in other schools, some have never been sent to school. Children who don't have parents or are neglected/abused are being cared for at three hostels.
The Little Lambs School is located in Vijayalakshmi Nagar, Surapet road, Puthagaram; a village 3 km north of Chennai city limits. It is a quiet area, away from the bustling city with its heavy traffic.
Donate
The school needs your support! It is run entirely on donations and the money goes straight to the work – there are no administration costs.
Be a part in transforming lives of children in India!
Swish: 123 3906377
Bg: 5064-5985